On deals we do with you, we can fund up to $200k* nationwide on back to back transactions. Plus our resource includes proof of funds and the coveted VOD - verification of deposit!
For new and experienced wholesalers, there can be nothing more frustrating than a deal put together and ready to go, but you just need access to fast funding to facilitate the entire transaction. If it has not happened to you yet, and you don't have access to fast funding, then eventually you'll face that problem even if you keep doing everything right.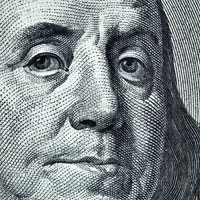 We get flips funded! JV with us and let's do dome deals!
100 % transactional funding for 1-3 days on back to back transactions
NO income verification
NO credit check
NO appraisal
NO LTV max
Up to $200,000 nationwide
Over $200,000 case by case!
Because we've been wholesaling nationwide since 2005, we've ran into all these scenarios and more. On deals that we JV with you, we'll handle problems and give you the contacts we use along the way. And this includes the type of transactional funding you'll need along the way.
For example, using our resources, we can put together 100% transactional funding for 1-3 days on back to back transactions without an appraisal, no LTV max, income verification, or credit check for up to $200,000 nationwide. *If you need more than $200,000 - it's on a case by case scenario.
Furthermore, we can provide proof of funds...and the coveted verification of deposit (VOD)...a must have for both short sales and REO deals.
The partners we use charge fees for this type of transactions, usually 1.78% (and a little lower sometimes) and the typical processing fees...all of which can be part of the JV deal we structure with you.
With this type of support we've been able to fund and do flips all across the nation with our clients and students. If you are not closing enough deals, then step on inside and see all the resources we've put together. Plus be sure that you set up a strategy session with us so we can discuss doing deals with you in your area and being or feet on the street!
Marc Imhof , also known as The Wholesale Coach, teaches investors how to build their real estate investing business around multiple niches using advanced techniques, strategies, and tools.